Our clients benefit from a wealth of experience garnered through years of work in taxation,
accounting, auditing and advisory engagements.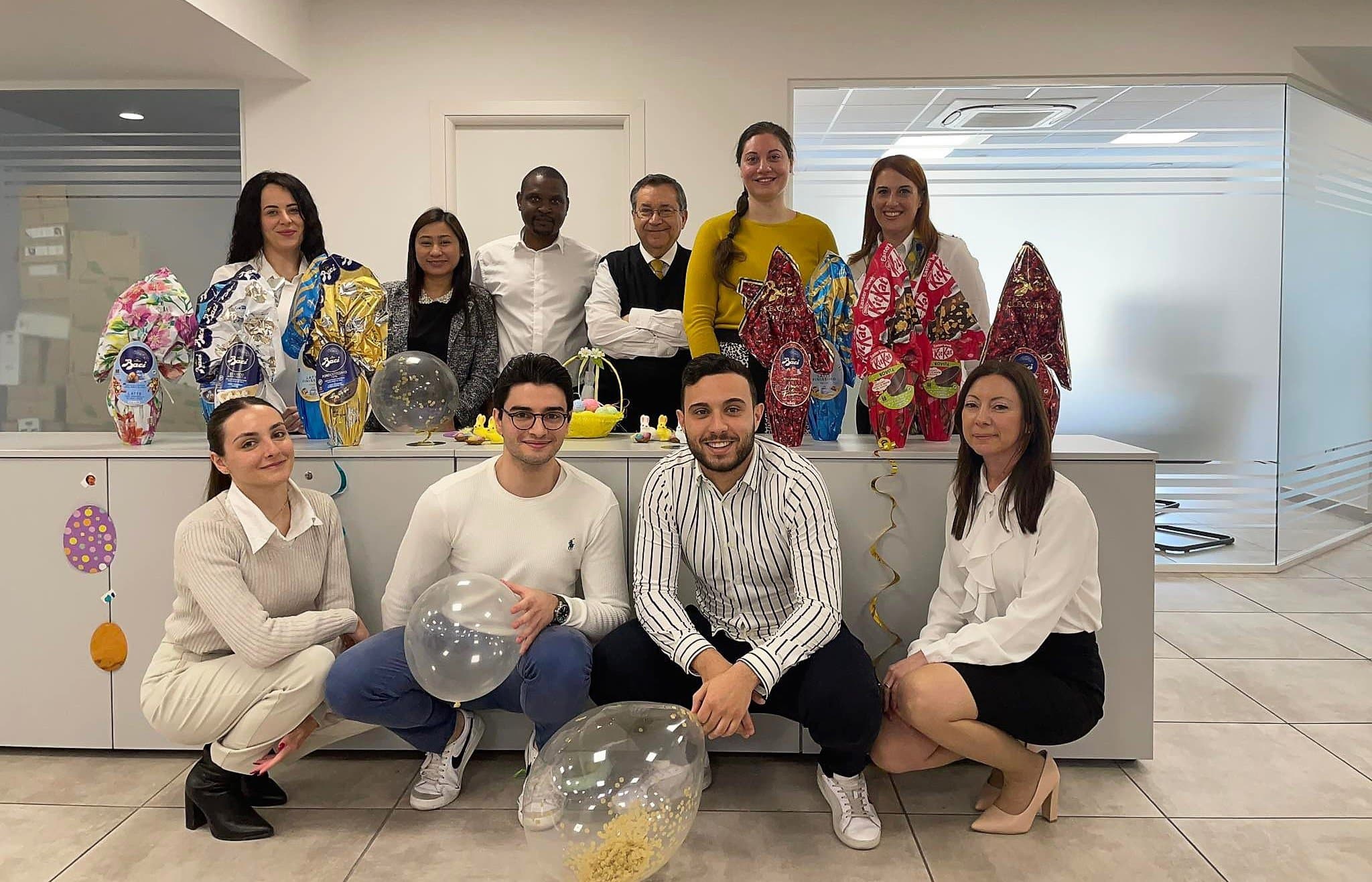 🌷A very Happy Easter🌷to all our clients, followers, employees, and their families!
🐣 Easter joy was all around us this week as we egg-cellently celebrated the Easter period at the office. We dressed in white 🤍 and yellow 💛 for the occasion and all our team members were given a choice of Easter egg as a thank you for their hard work and commitment.
We take the opportunity to wish everyone a relaxing and enjoyable Easter break. 🐇🌱🌼
Many more exciting events are in the pipeline for 2023💫 and we are beyond excited to continue adding to our repertoire of wonderful memories together as one big team! 🤩📷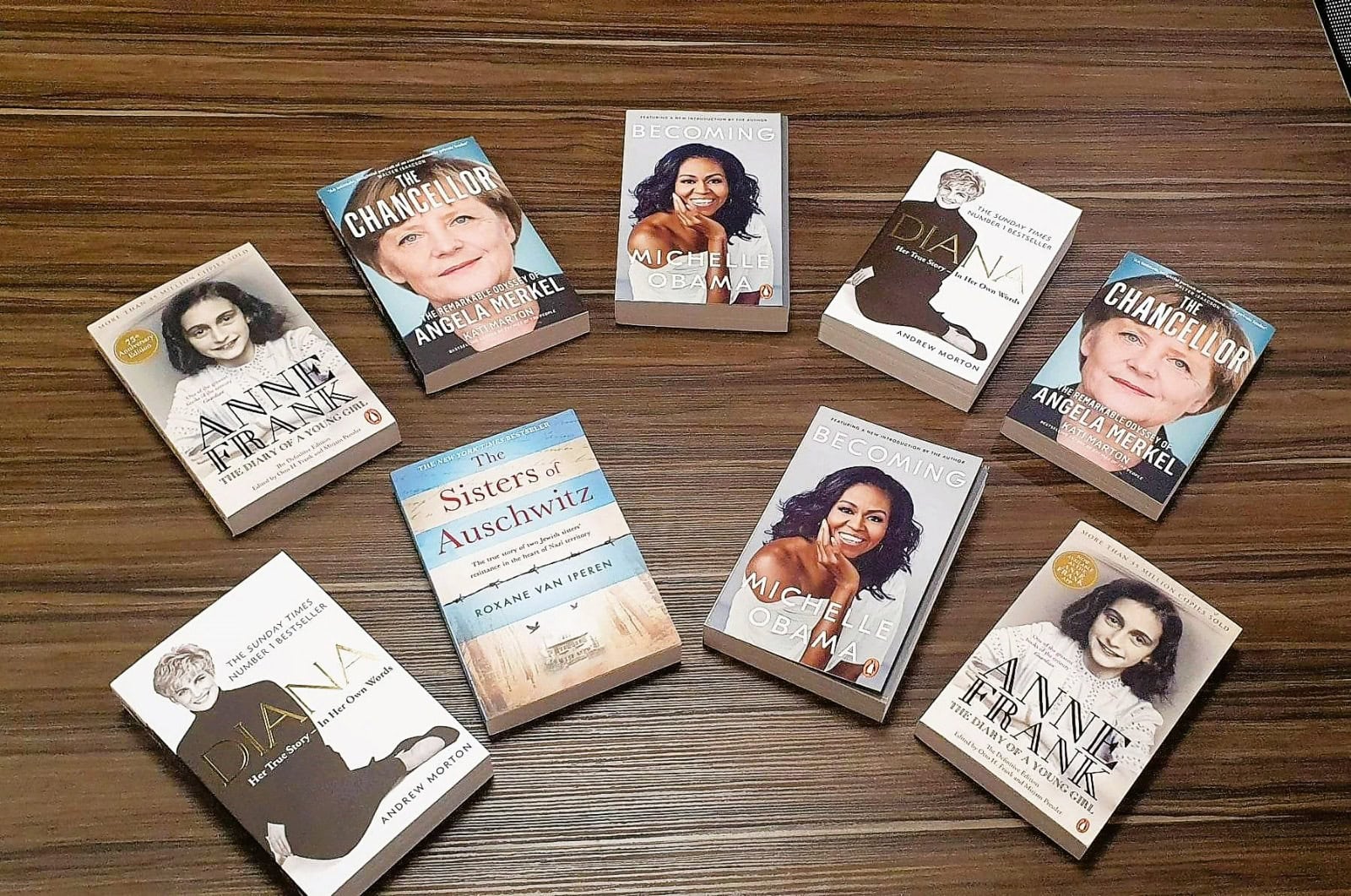 Happy International Women's Day to our wonderful women at Borg Galea! You are an inspiration to us all! 🥂
The 8th of March is a special day where we commemorate female empowerment💪🏻and the importance of ensuring a working environment with gender equality as one of its main pillars. Gender equality is always a work in progress so besides awareness, we are today committing ourselves to continue ensuring equal opportunities for all. 🙌🏻
We celebrated this day by wearing the International Women's Day three synonymous colours: purple 💜to signify justice and dignity, green💚to symbolize hope and white🤍 to represent purity.
Our female employees have been gifted books📚 of empowering, inspiring and strong women since World Book Day was also a few days ago on the 2nd March 2023.
We also wish our esteemed female clients the courage and strength to continue striving in their excellence. 👌🏻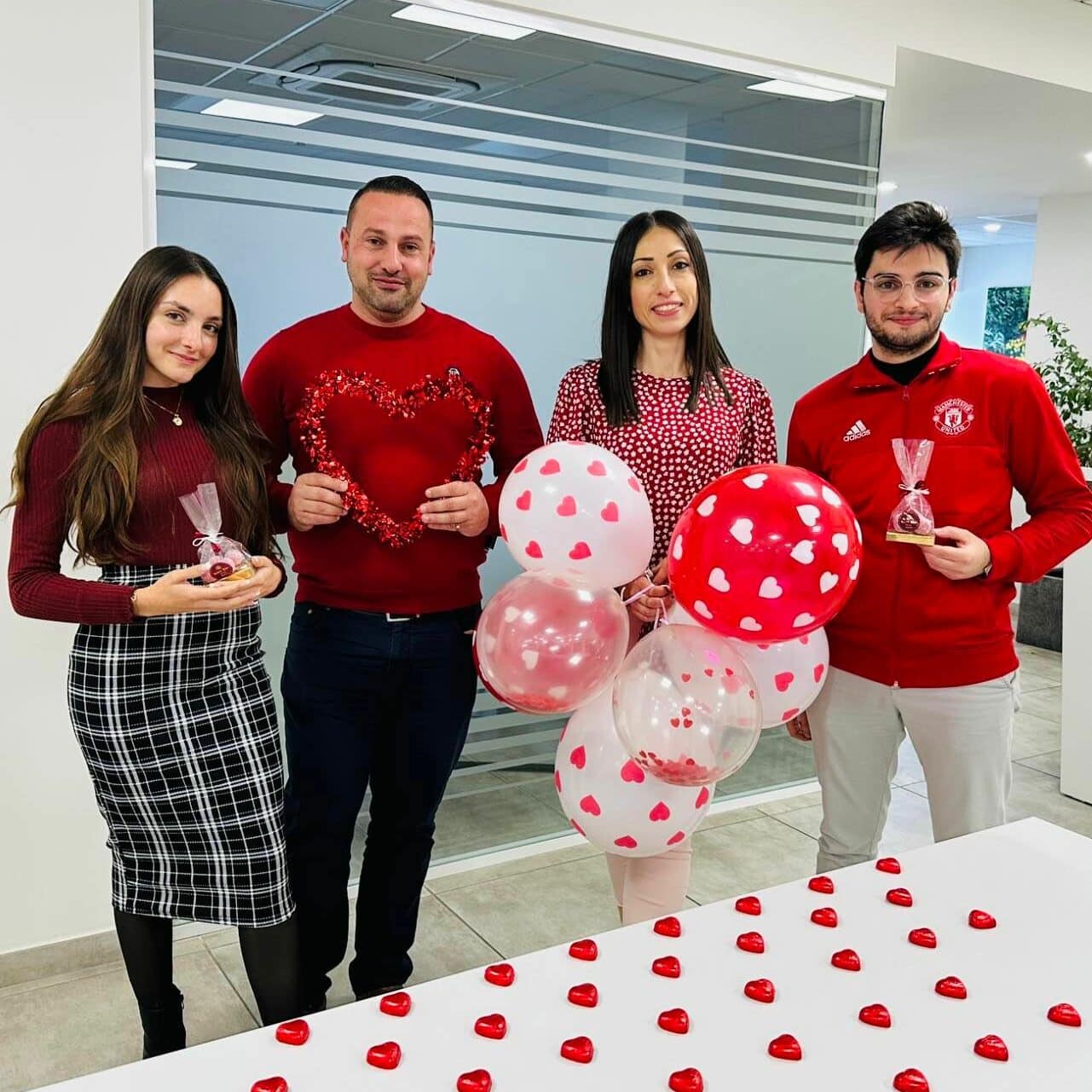 "All we need is love…and good treats to make it sweeter!" ❤️🍫
On this Valentine's Day, we would like to thank our special team for being as great as they are! Forever grateful for the love and laughter we share. You are all fantastic individuals and we are so proud of you. We hope you get to enjoy and cherish this day with your loved ones. 🥳
We also extend our best wishes for a Happy Valentine's Day 2023 to all our esteemed clients.
The 7th of December 2022 marked our yearly Christmas company event. 🎄 After yet another busy but successful year, our team geared up to celebrate this special time of the year. We spent the afternoon impressing each other with our bowling skills. 🎳 It was exciting seeing the teams competing and doing their utmost to win this bowling competition. Congratulations goes to Team 1 made up of Larken, Darren, Glenda and Antonina! 🎉
We then continued celebrating this festive period and each other's company at a well-known Italian restaurant, where we indulged in mouth-watering pizzas and pastas. 🍝
We wish the very best for this upcoming Christmas and New Year to our exceptional employees, our respected clients and all their loved ones.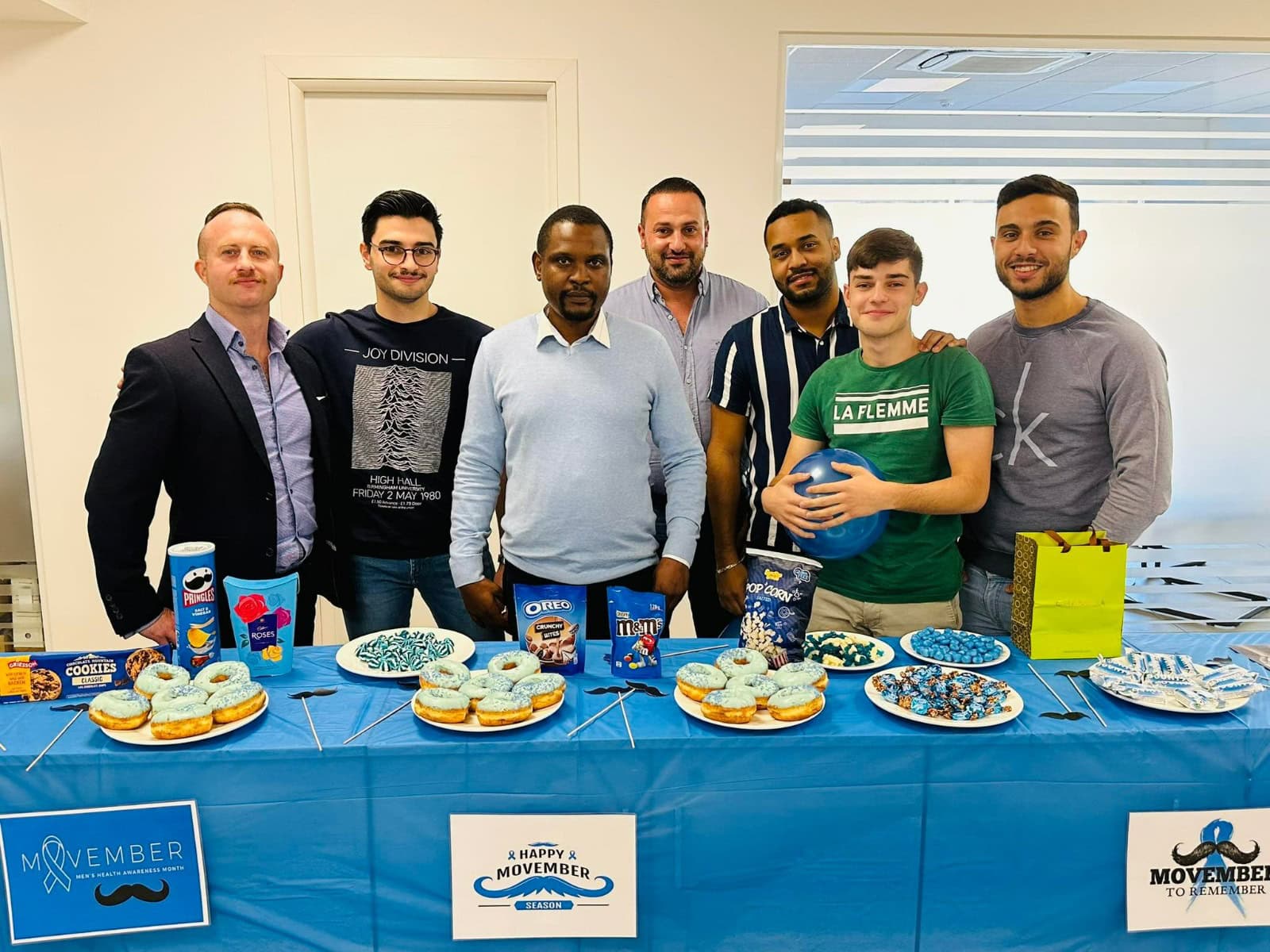 For each Friday throughout November, we are wearing blue to raise awareness about men's health issues like mental health, prostate cancer and testicular cancer. 👨🏻‍🦱
Our male accountants and auditors were challenged to grow their moustaches to support this month's cause. Today, ahead of International Men's Day on the 19th of November, we celebrated Movember and invited our female employees to vote for the Movember Moustache Challenge winner. 💙
Congratulations to Julian Sammut and well done to all our fantastic male employees for your enthusiastic participation!
From all of us at Borg Galea, we wish everyone a Happy Movember month and a happy International Men's Day 2022 to all the great men out there!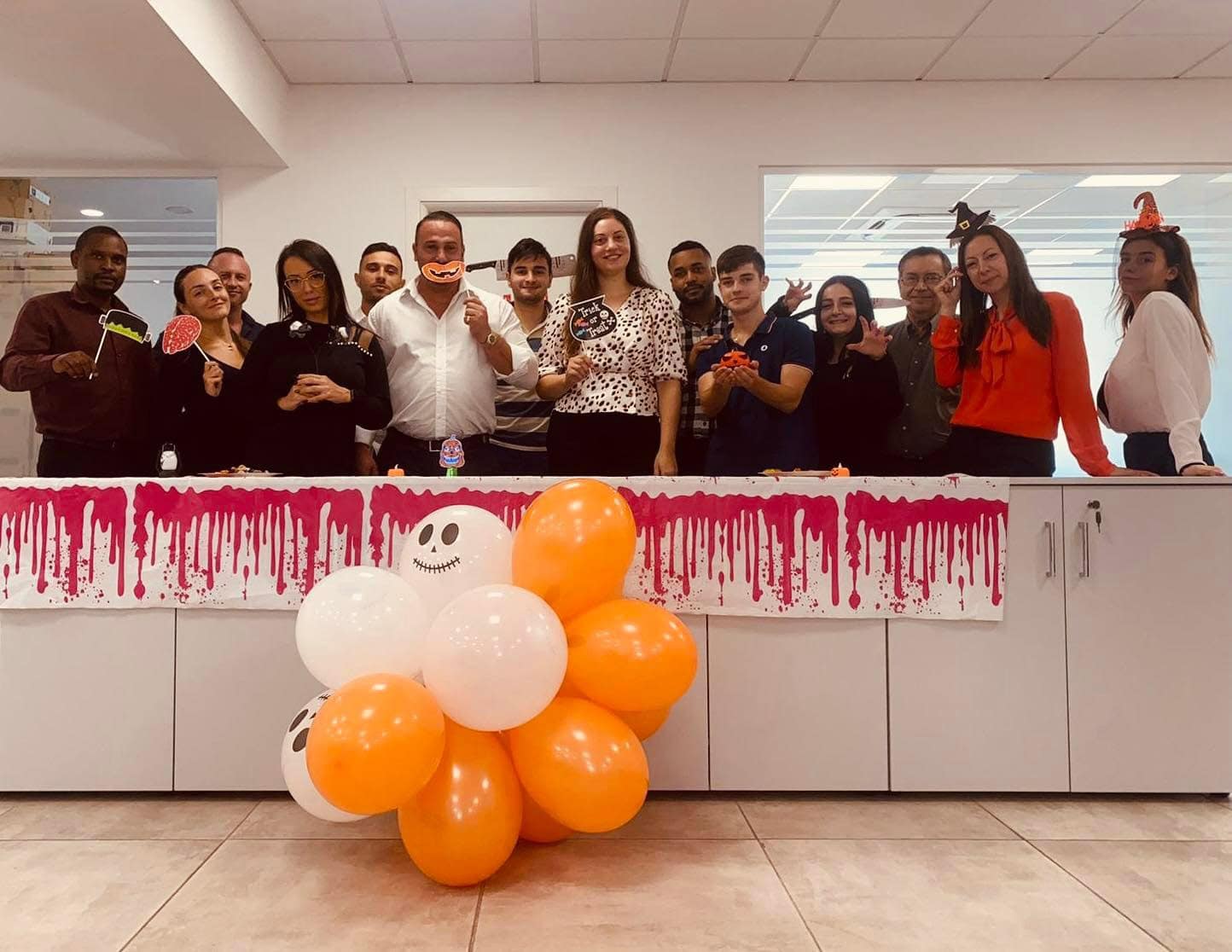 We hope you had a Fang-Tastic Monday just like us! 🎃
After the Halloween weekend, our employees brought the Halloween spookiness back to the office this morning. Looks like setting a Halloween dress code did the trick! 🧟‍♀️
Happy Halloween from all of us at Borg Galea!
If you would like to join our fun, dynamic and energetic team, you are more than welcome to check out our careers page and get in touch with us! 💻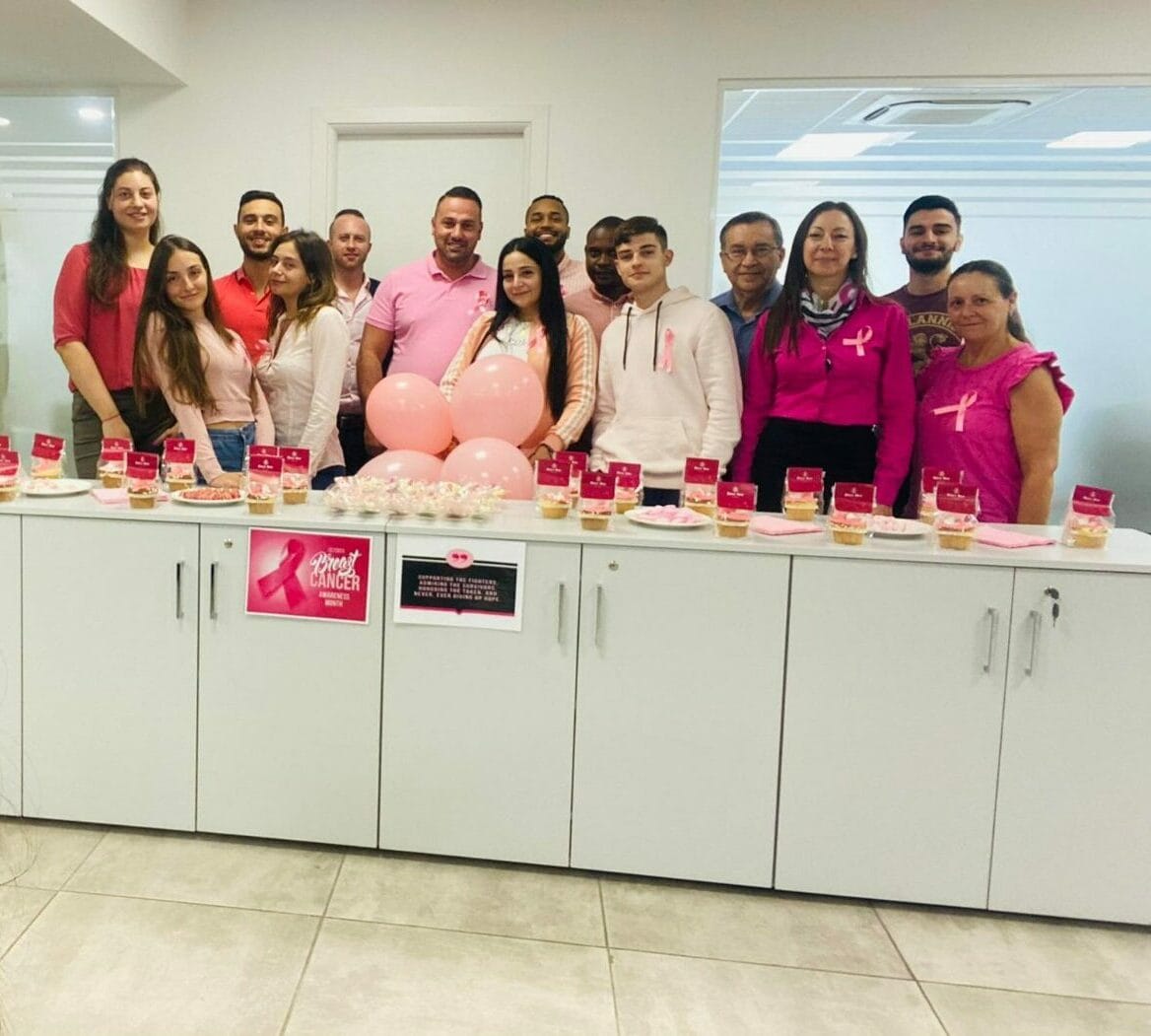 Pink October at Borg Galea! 💖
This October, we proudly wore pink for all the warriors out there! We admire your courage and strength. 💪🏻
Never stop believing in hope because miracles happen everyday. We also believe that knowing that breast cancer exists is not enough. We encourage everyone to get informed and pass this on!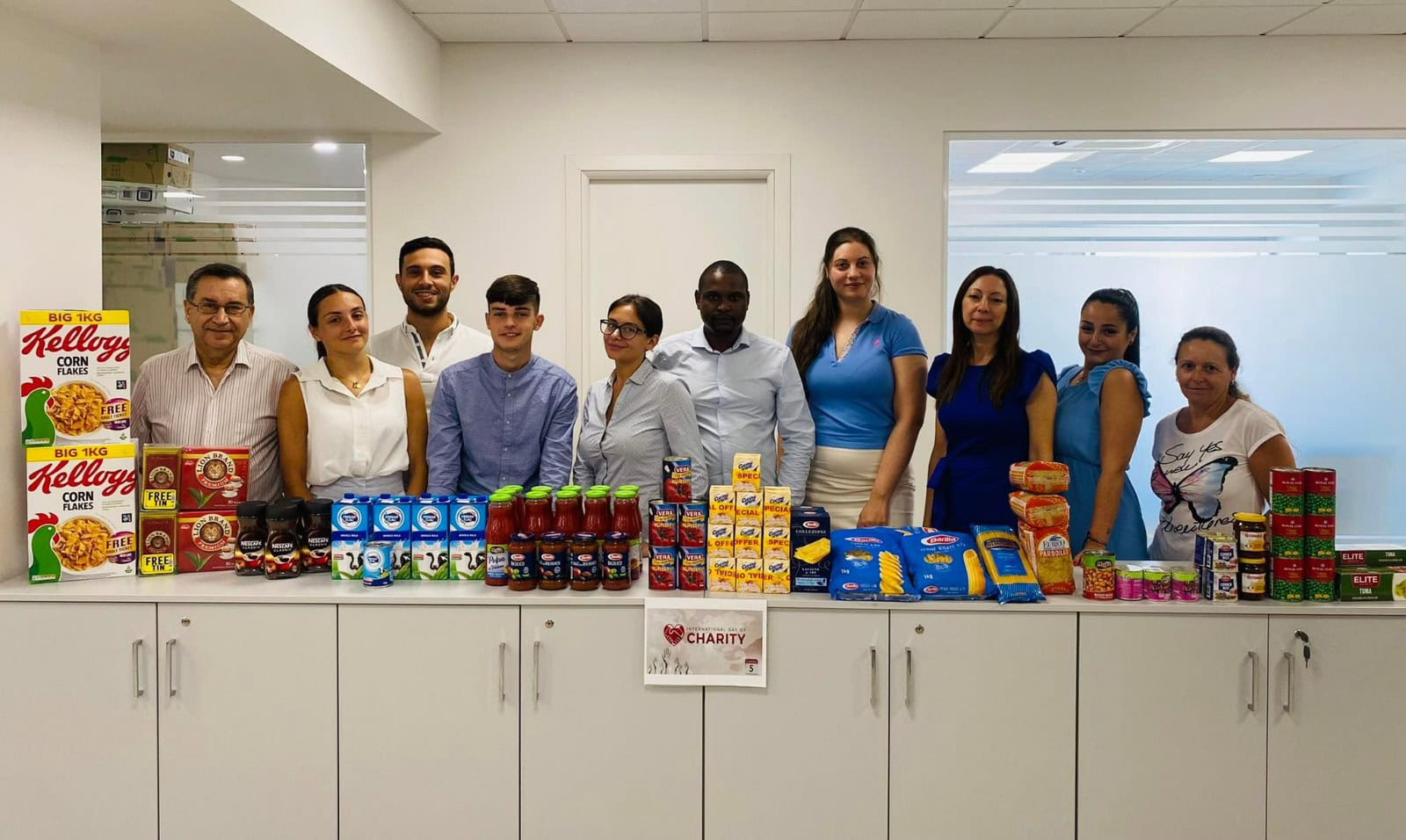 International Day Of Charity
This day is a special reminder that the simplest acts of charity can yield a meaningful impact on the lives of those in need. 🥰 We usually celebrate events where we indulge ourselves. This time around, it was time for us to give something back and therefore shifted our attention to those going through a rough patch in their lives. 
For the past few days, all our employees donated money so that we could purchase food items to donate to Foodbank Lifeline. 😊 This Food Bank helps individuals, couples and families living in Malta who are struggling to put food on their tables. We thought there is no better day than the International Day of Charity, celebrated globally on the 5th of September, to hand our food donations to this noble foundation and to spread awareness. 
To celebrate our initiative and this charitable occasion, we dressed in blue and white because this day also commemorates Mother Teresa's death and remarkable charity work throughout her life. 🙏 
We sincerely hope that our thoughts make a positive impact on those in distress. As a team, we also encourage anyone reading this to do the same, either through food donations or monetary assistance to either Food Bank Malta, like we did, or any other just cause that you might believe in. 💙 
International Cats Day & International Dogs Day
Today, we take the opportunity to commemorate two special days celebrated this month: International Cat
Day on the 8th of August and International Dog
Day, which is celebrated today, the 26th of August.
We combined these two dates to think about our special, furry friends with all their cute quirks and funny personalities.
Our employees were asked to share with us a photo of their cats and dogs… and here they are!
We could not resist sharing this cuteness overload on our social media pages / website!
Happy International Cat Day & Happy International Dog Days from all of us at Borg Galea, our cute pets included!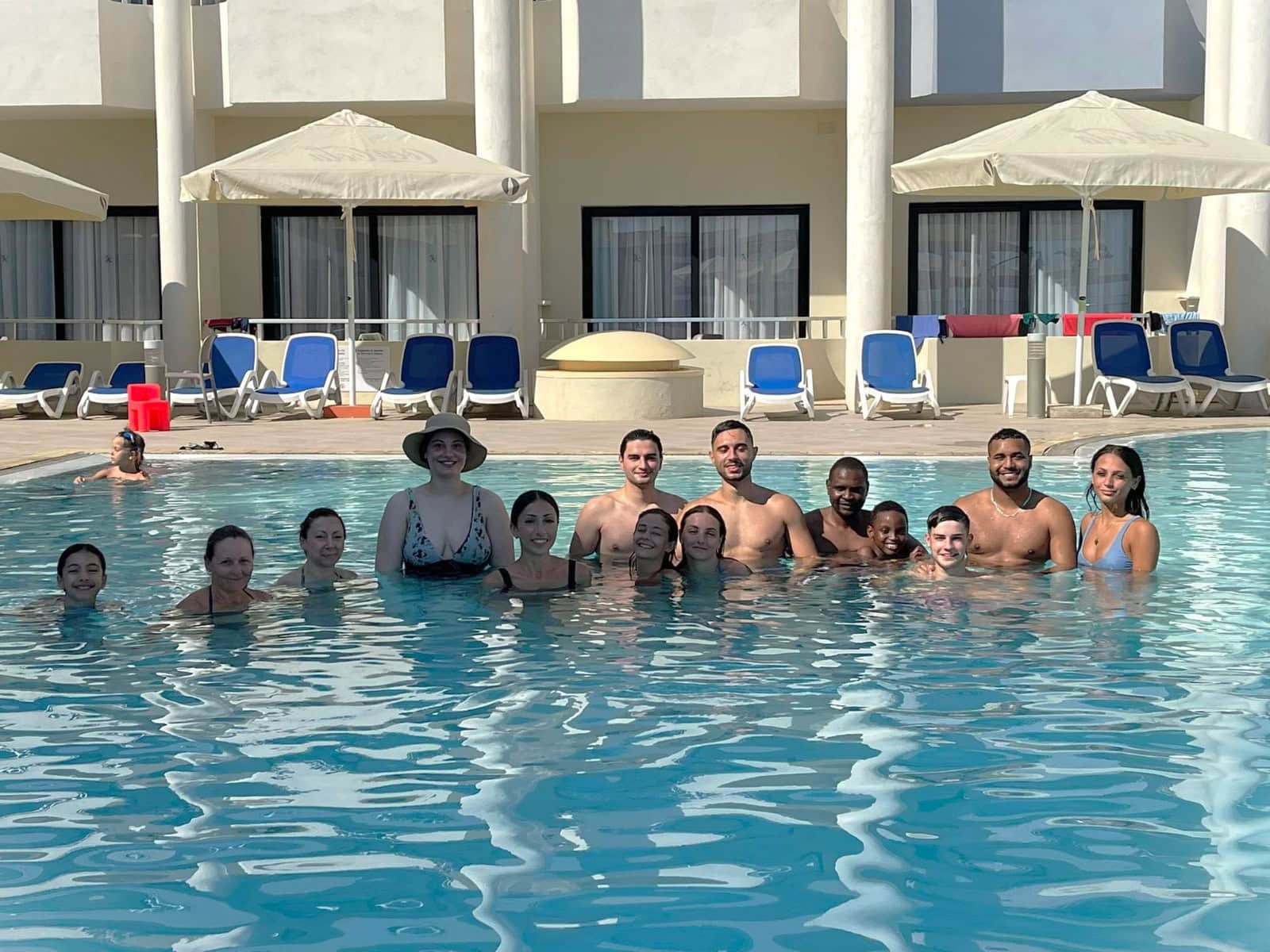 "Good things come to those who wait, but better things come to those who work for it!"
Our team had been counting down the days for our annual summer event held last Friday, 5th August 2022.
We spent a whole day at a hotel by its pool doing nothing except swimming, sunbathing, relaxing and challenging ourselves with the various team-building events throughout the day such as aqua aerobics, archery, waterpolo and latin dance. As dedicated food lovers, we also indulged ourselves in a buffet lunch to keep us going throughout the day and keep our hunger at bay!
On this day, we also got to celebrate one of our employees' birthday! We take the opportunity to once again wish a big HAPPY BIRTHDAY to Larken!
We were super excited for this day and now feel more than glad to have seen our hard-working team enjoying this well-deserved break.
To many more events ahead!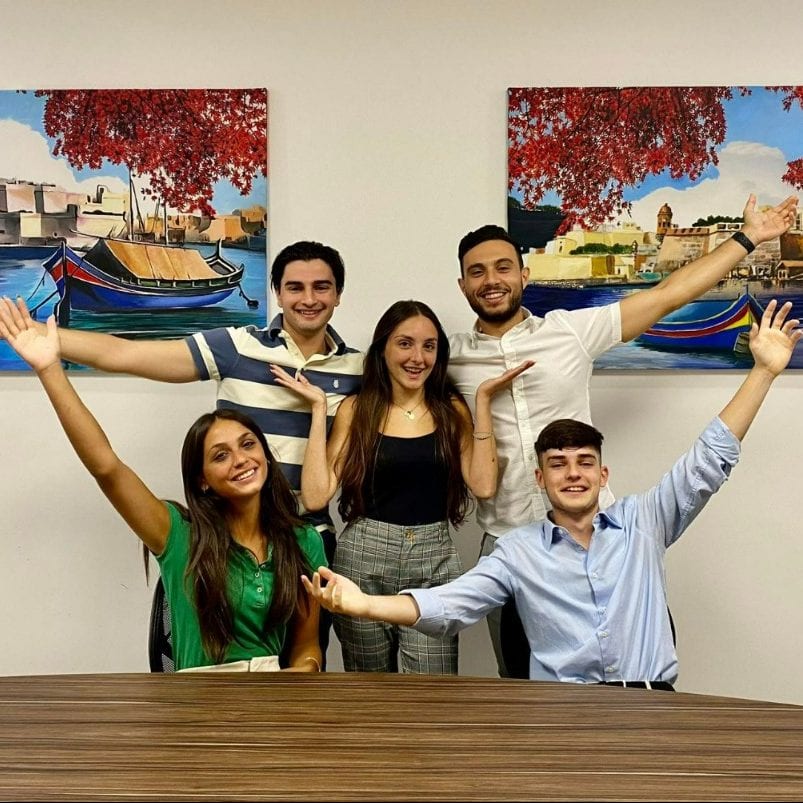 Hard work truly pays off 👌🏼
We would like to congratulate our student employees for passing their examinations with flying colours 🤩
We are proud of your achievements and look forward to supporting you throughout your professional and educational journeys.
We wish you the best of luck for more success in the future.🥂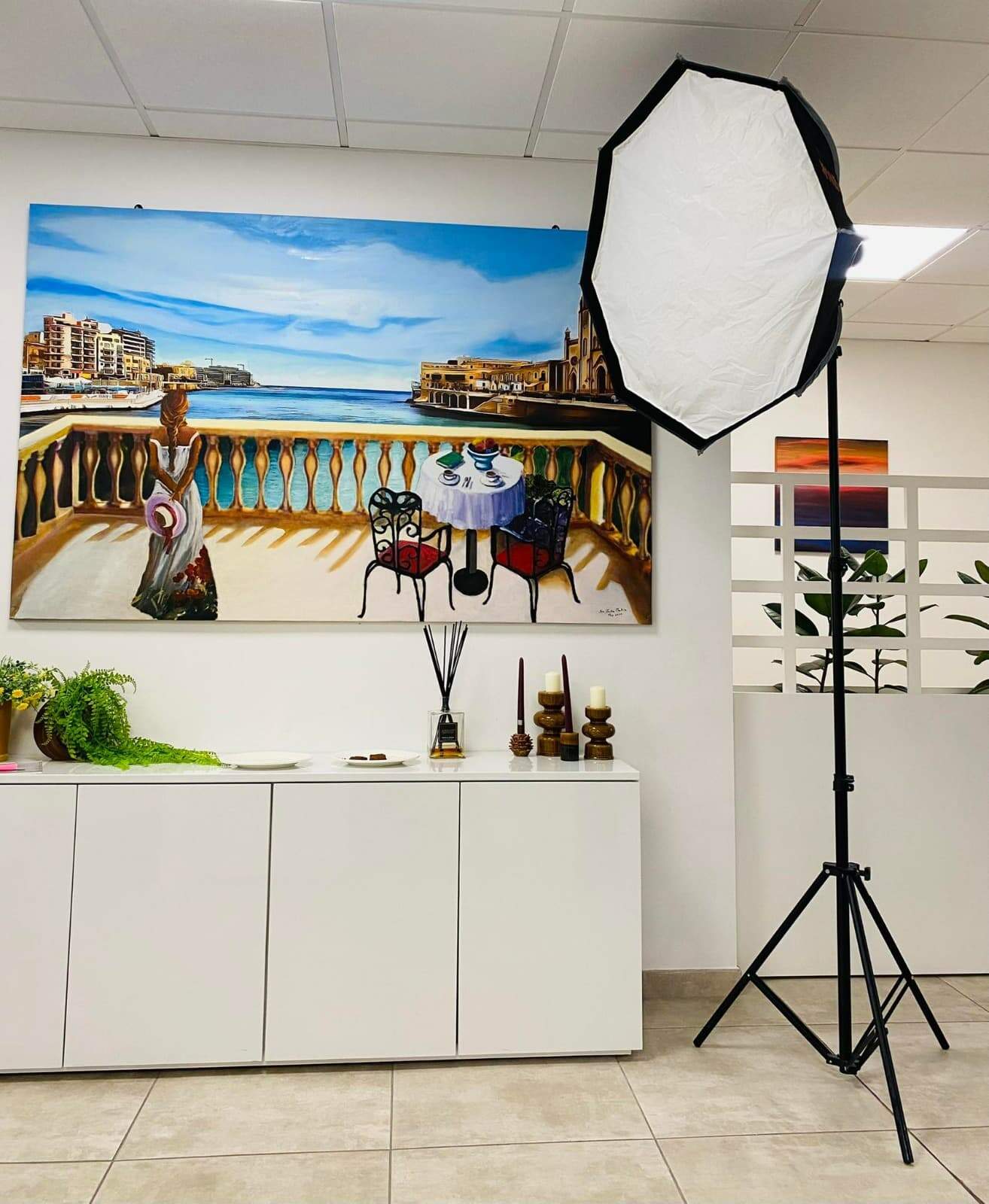 Here is a sneak peek behind our photography shoot at our offices yesterday. 📸
We are excited to see the final images and would like to give a thank you to our awesome employees for their cooperation and big smiles for the camera. Finally, a big thank you to our photographers for their sterling work and patience. 👏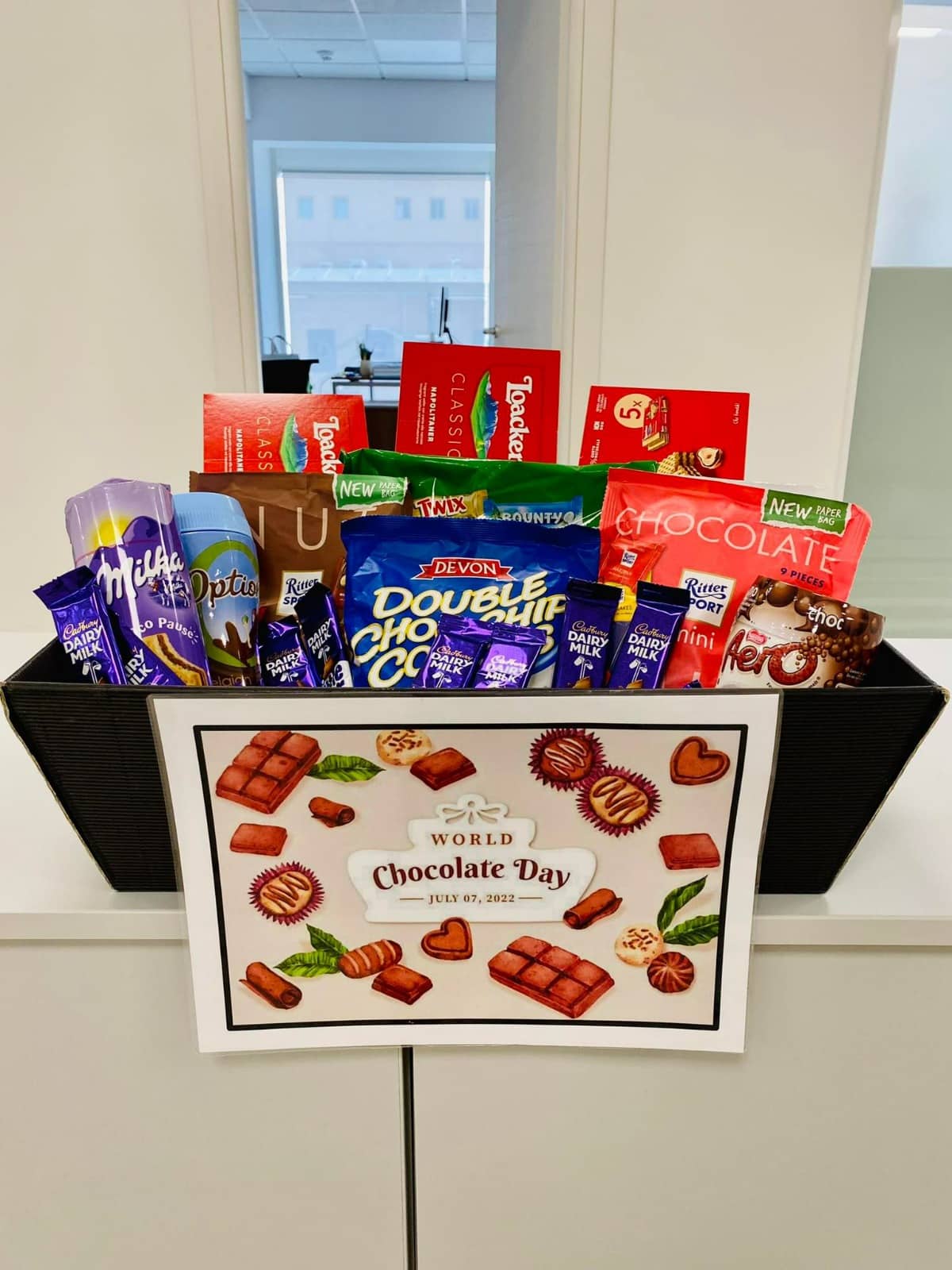 It was a day full of treats at the office! 🍫
On the 7th of July, the Borg Galea & Associates team celebrated World Chocolate Day with all things sweet, from chocolate biscuits, hot chocolate, and chocolate wafers.
It was the perfect excuse to celebrate one of life's best indulgences. 😊
We hope you also enjoyed this day & were able to treat yourself.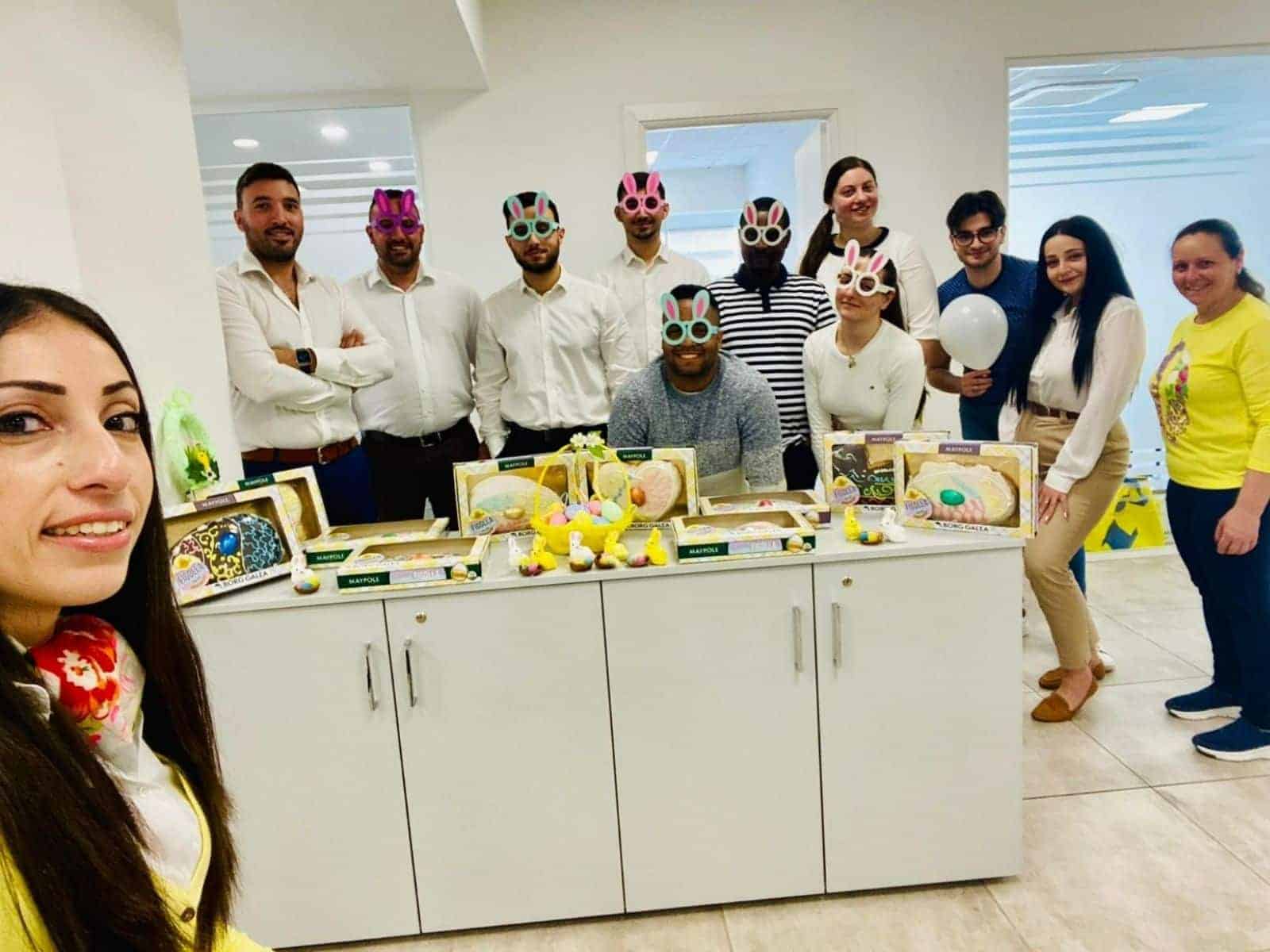 The spirit of Easter is about Hope, Love, Joyful Living…and 'figolli'! 🐇
Here at Borg Galea, we have treated ourselves to the traditional Maltese 'figolla' – which is super popular in Malta at Easter time in both pastry shops and home kitchens.🥰
From all of us at Borg Galea, we wish you a Happy Easter ('L-Għid it-Tajjeb')!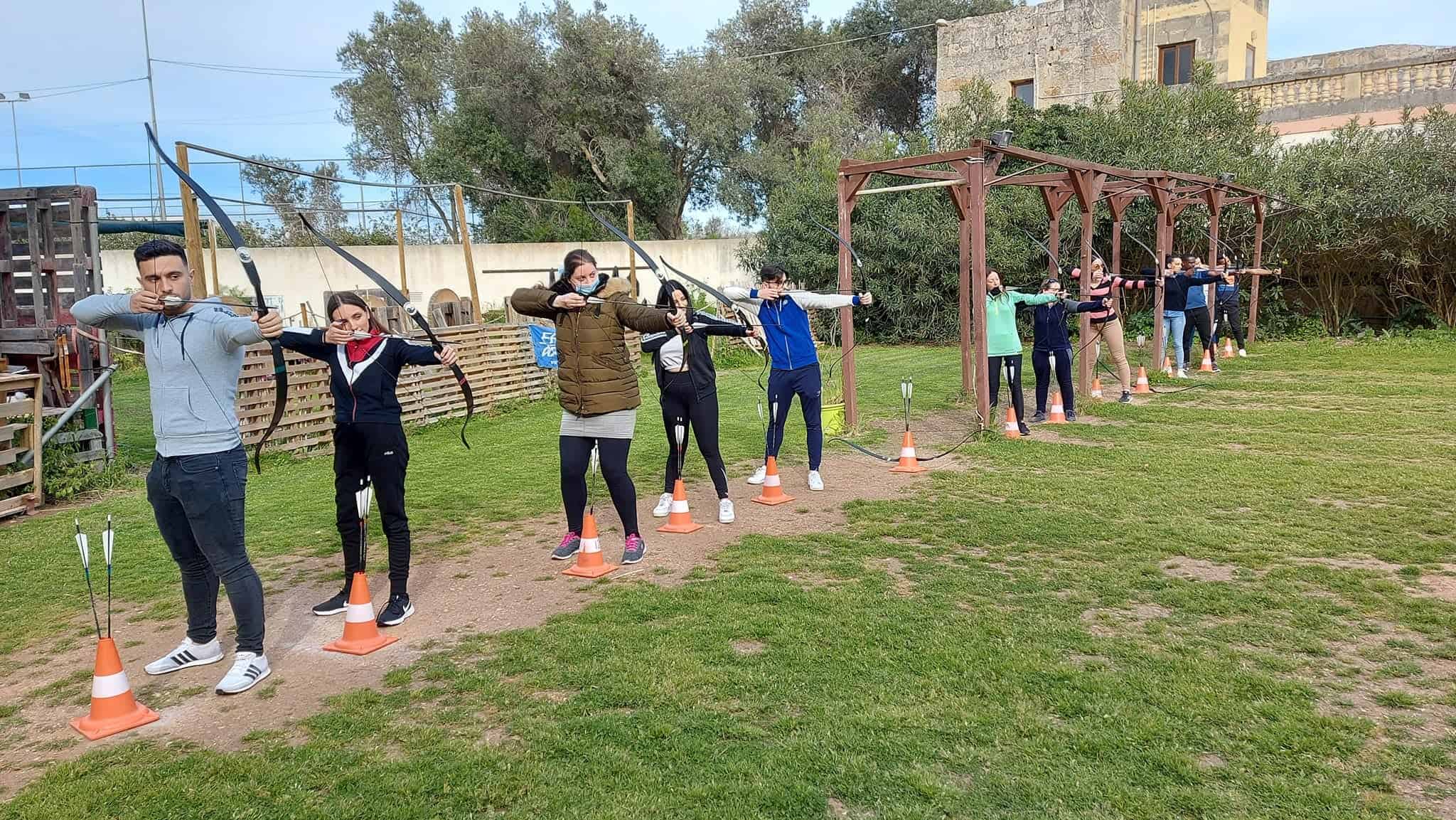 We are not only good at our profession, we have now also officially become archery masters! 🏹
It was time for our 1st team-building event outside of the office for 2022. Our employees were notified to keep the afternoon free … but not told what was going to happen! After almost a whole month of waiting and guessing, it was finally time to reveal the surprise! We spent a lovely sunny afternoon practising archery. 🌞Luckily no one was hit and all ground rules were observed, although a cat attempted to cross over at one point and risked being hit by our archery pros!
Some things in life are worth waiting for and so was this event!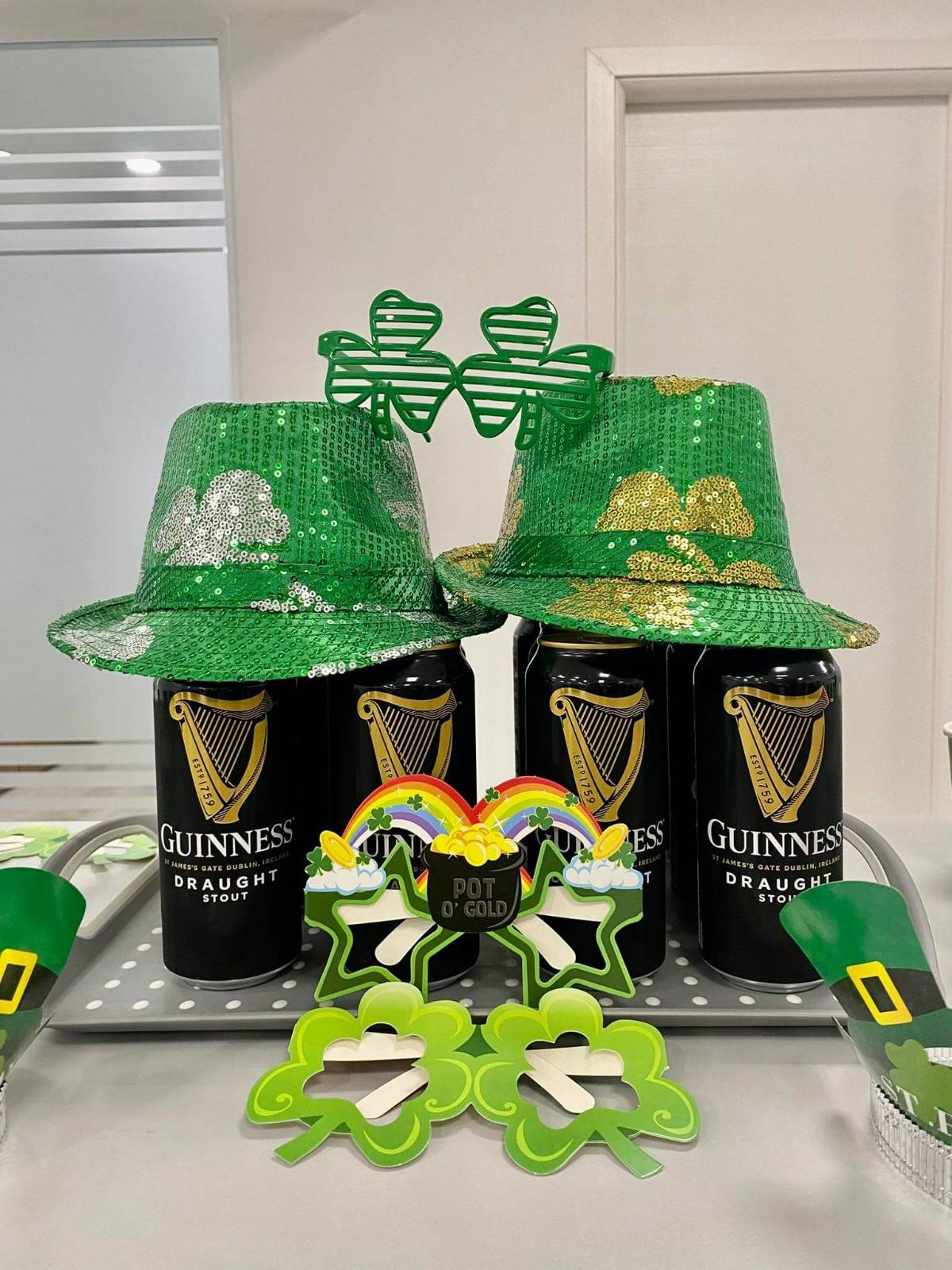 We do not have to be Irish to celebrate this day, so why is today celebrated by many? 💚
St Patrick is synonymous with the arrival of Christianity in Ireland but is also a key date which celebrates the heritage and culture of the Irish in general. Nowadays, this day is being celebrated by those of Irish heritage around the world … but also by those who are not (just like us!) and love to have fun whenever they can! 😇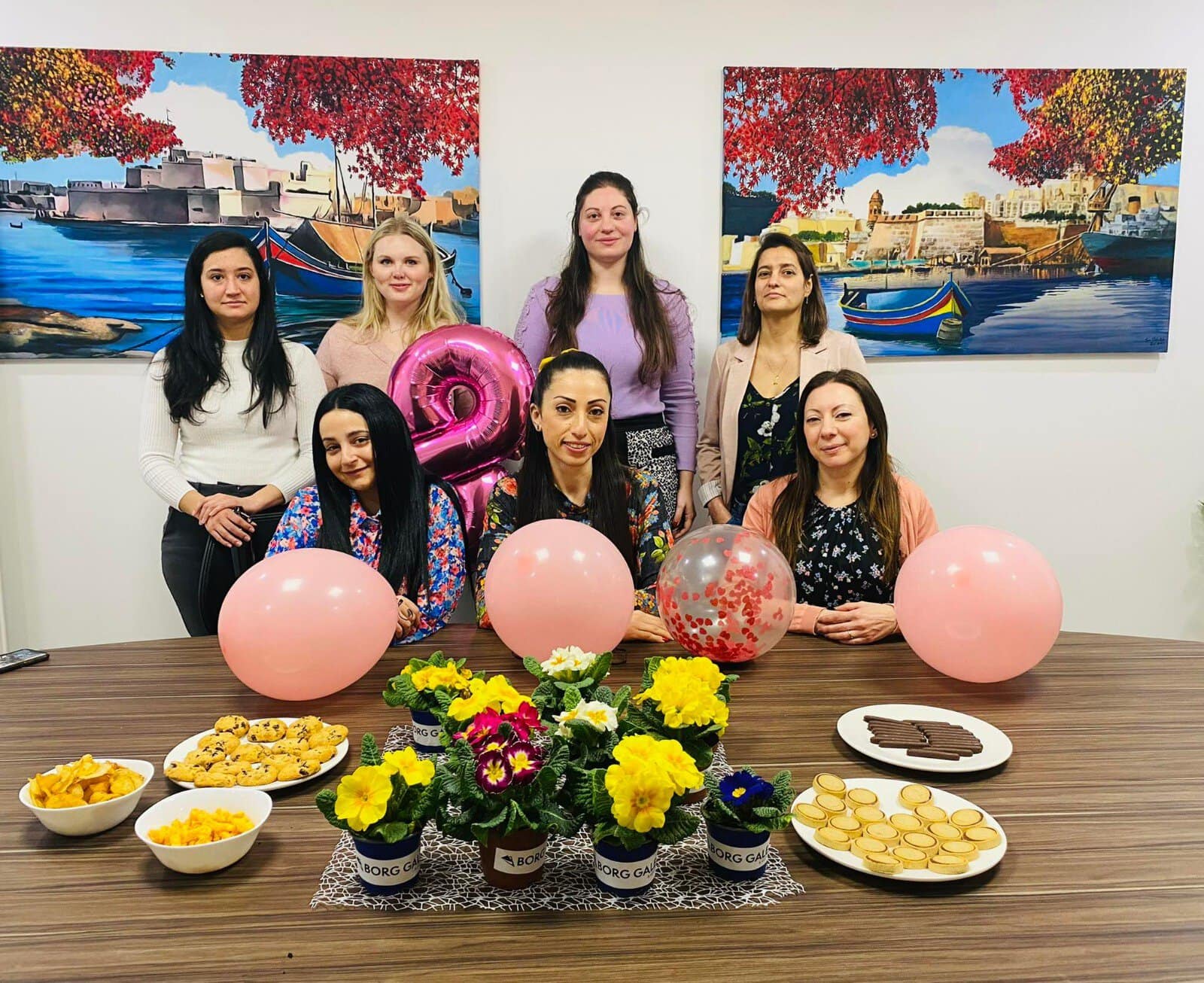 At Borg Galea & Associates we are proud to commemorate #internationalwomensday2022! 👩
We fully support this year's theme, which is 'Gender equality today for a sustainable tomorrow,' as we believe and sustain a work environment where equal opportunities are there for all.
On this special occasion, we take the opportunity to say a big THANK YOU to our wonderful female colleagues for their sterile work, dedication, and determination! 🫶🏻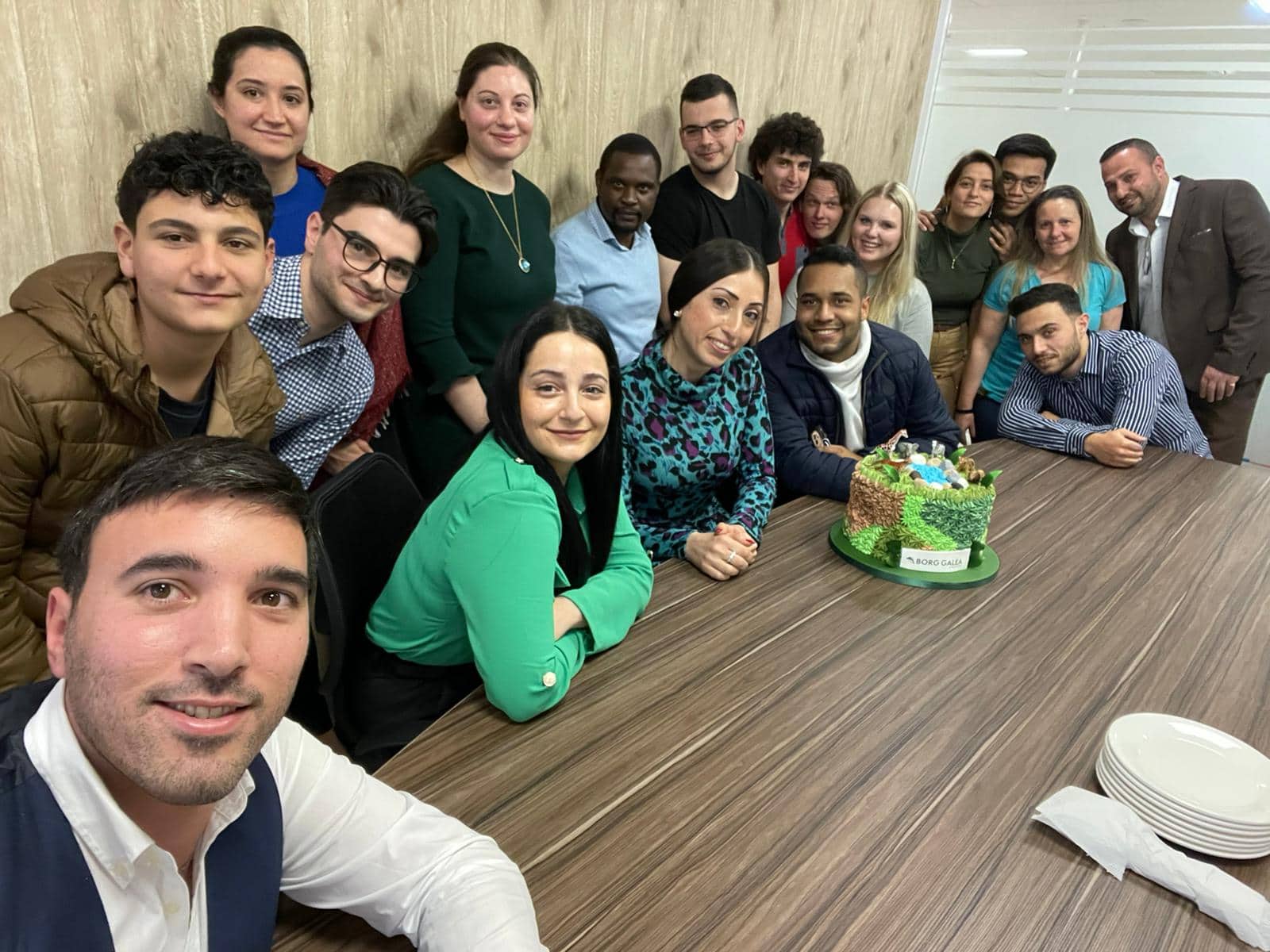 We celebrated the most important global event dedicated to wildlife. With this year's theme being "Recovering Key Species for Ecosystem Restoration," we commemorated this event to raise awareness of the world's wild animals and plants and their importance to mankind. 🦒🦁
We believe that all our day-to-day actions at work, at our homes, and within society at large can make a  big difference to our environment and also leave a lasting impact on the world. It is never too late to work harder to take care of our planet! Every little counts!