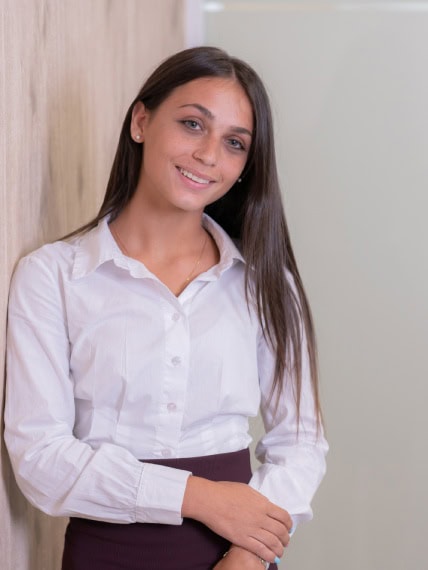 Haylee is currently studying to obtain her Advanced levels in Accounting and Marketing at G.F Abela Junior College. Her goal is to achieve her Matriculation Certificate so that she would be able to focus on her accounting career by enrolling in the ACCA course.
Haylee has joined Borg Galea & Associates as part of the Junior College Student Program. The latter enables Haylee to focus on her studies, enhance her knowledge in the accounting sector and obtain invaluable work experience that will surely prove useful in the future.
Haylee's role at Borg Galea involves the posting of expenses and invoices in the relevant place and assisting her manager and the accounting department when needed.
Prior to joining Borg Galea, Haylee used to work as a customer service representative. This role helped her to refine her communication skills and how to assist clients more effectively and efficiently.
Haylee's future aspiration is to work hard to become a certified accountant, as she believes that behind every successful business there is an exceptional accountant.