DAC6: Extension of deadline for Annual Notification Form to be submitted by non-disclosing intermediaries.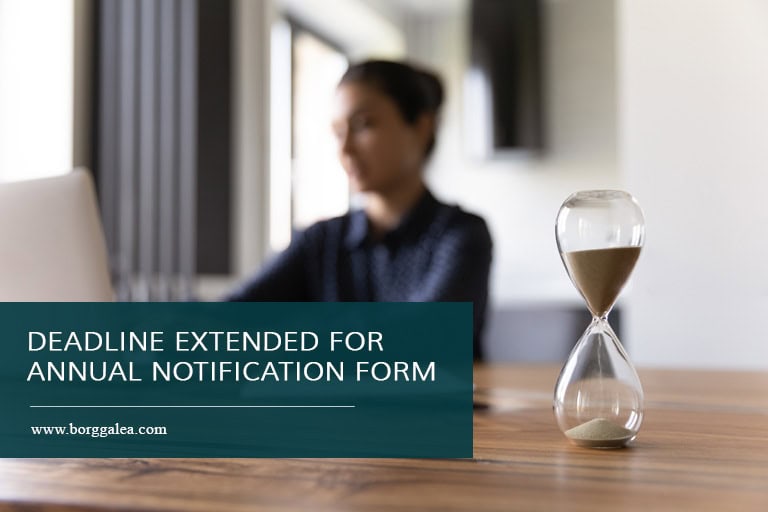 UPDATE – Borg Galea & Associates would like to inform our clients that the deadline allowed for submission of the annual notification by non-disclosing intermediaries is being extended. In this regard, non-disclosing intermediaries waiving their reporting obligation under Regulation 13(7)(e) of the Cooperation with Other Jurisdiction on Tax Matters Regulations are required to submit the annual notification regarding cross-border arrangements where the trigger point for reporting took place during 2022, by not later than 30th March 2023. A further update will be provided when the 2022 annual notification form is available for download.​
For more information, kindly contact us at: +356 2703 7012 or send an email to hili@borggalea.com.